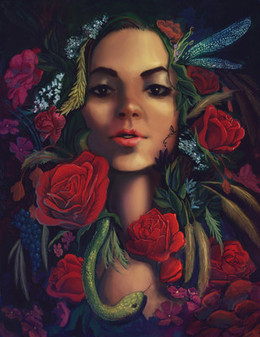 about kelsey michele
After earning my BA in Illustration with a minor in Visual Development at Ringling College of Art and Design, I found a home in the attractions and entertainment industry in the theme park capital of the world, Orlando, FL. My proficiencies include illustration, character design, costume design, and environment design.

If you have any interest in in my skills, contact me at artofkelseymichele@gmail.com.
in the media

My Avengers Gown series has been featured on a number of websites including: